The Melekkis Jewelers GA that we see today is the result of a vision rooted in the dark days of the Turkish Invasion - a product of hard work and pursuit of a dream.
In a recent interview, this is what George and Eva Melekkis said on the subject of their success.

We started out under the name "Ayios Modestos" on December 16th, 1979.
We took the name from the little church next to our shop in the heart of our village.
Our decision to open our shop was daring to say the least!
It was just five years after the Turkish invasion, and the Turkish army was still only two miles away.
Outside our door was the road to Famagusta - a symbol of everything we had lost.
For everyone those were nightmare years - years of poverty and uncertainty. We knew all too well we were taking a huge risk - but we had embarked on another road now - the long road to turn our dream into reality.
We knew that with determination, patience and hard work, sooner or later we would win through.

By 1989 we had opened our second shop - bigger and better suited to our purpose. With our goal firmly in our sights we worked for seven more creative and successful years. Due to our increasing clientele - now from both Cyprus and abroad - we opened our third shop.

This time we could finally build and equip our shop in the same way that we designed and made our jewellery all through those years of struggle and growth.
No compromise on quality, originality or practicality. Something to last a lifetime.
This was what we had been developing over the years - the Melekkis concept. Part shop, part gallery. Home to an always changing collection of all that is beautiful and rare for you to choose from.

We had to think a long time before actually writing our company's profile - everyone thinks they know what their hopes and dreams are, but they are no easy thing to commit to paper.
We decided on this: -

"Since its foundation, our company has been dedicated to designing and creating fine and unique pieces of jewellery. Within this context, the Melekkis name has, we hope, become known and respected for its commitment to upholding the highest tenets of professionalism and creativity.

We hand craft our pieces, for preference, in 18 carat gold and we provide a diverse and possibly unique selection of diamonds and precious stones which can be set into the client's selection.
We are happy to create pieces, and equally happy to help the client realize designs partly or entirely their own to equally high standards and we make Certificates of Authenticity and World Wide Guarantees available upon every purchase."

But at the end of the day, it's all about making something beautiful.
Company Information
Year of Establishment
1979
Directors
George Melekkis - Eva Melekkis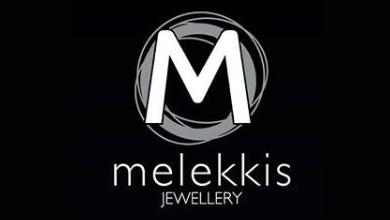 Address & Contacts
Street Address
Onisilou 6 , Paralimni , Famagusta 5284 , Cyprus
Contact
Working Hours
now
Normal Opening Hours
Mon:

09:00-13:00

15:00-18:00

Tue:

09:00-13:00

15:00-18:00

Wed:

09:00-13:00

15:00-18:00

Thu:

09:00-13:00

15:00-18:00

Fri:

09:00-13:00

15:00-18:00

Sat:

Closed

Sun:

Closed